Teenage Hooker Becomes a Killing Machine
Title: Teenage Hooker Becomes a Killing Machine
Rating: 2/5
Genre: Crime, Drama, Sci-Fi
Starring: Dae-tong Kim, So-yun Lee
Director: Gee-woong Nam
Language: Korean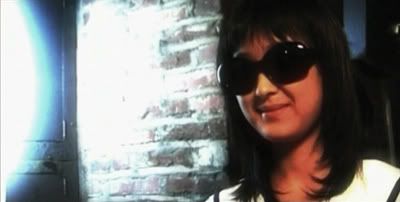 This has to rank as one of my most unusual DVD acquisitions; found sealed amidst a sea of my friends collection of martial arts flicks and bad Blu-Ray blockbusters this oddball sticking out like a sore thumb. Consequently it was watched and then when it was all over, rescued from being flung across the room in the vague direction of the bin like a frisbee. This isn't exactly the easiest film to understand and whilst the title is rather apt, it alludes to low-budget gory promises perhaps reminiscent of the plethora of Japanese counterparts being produced that is never fulfilled. This film is Korean, and calling it 'a little strange' would be like referring to the works of David Lynch as 'unusual,' with all the Eraserhead oddities intentionally implied by such a comparison.

You'd think such a title would leave very little room for manoeuvre; how can you make a film about a teenage prostitute who turns into a killing machine all that complicated in no more than an hour? A teacher whom our whorish protagonist is in love with – unrequited love – and offers 'special' treatment at no cost, who in turn upon the discovery of her pregnancy kills her and her child with the assistance of three 'brothers.' Enter the scientists who discover her butchered corpse and decide to reassemble her using mechanical components because they can; the blood no longer pumping through her veins as she arises as a walking corpse wishing little more than to get vengeance on those who were responsible for her demise; a plot that all sounds none too complex except this mindfuck is about as far from your standard gore flick as it's possible to be, and that really is confusing.

The decision to use a teacher in particular feels like a rather critical point the director intends to make, sending a message about the deviancy and psychological trauma; toying with the emotions of the very generation below them that they are intended to guide and teach (particularly in SE Asia, teachers are seen as more than people in the classroom but guides for their students during the years under their care). There are a plethora of long speeches; a soundtrack that cuts from rock n' roll to lengthy opera pieces; a strange interpretive dance segment; and odd demonic lighting and cackling from the teacher acting as some sort of evil overlord. There is an odd parallel hinted at between man and machine; the humans 'programmed' by those above, and the ability to act like a machine free from remorse being merely the freedom from this programming, becoming capable of thinking independently; the subtle hint that she was human all along and that somehow him killing her was really a gift. But really, now it feels like I'm giving him more credit than he's due.

There certainly is some sense of artistic direction behind the bizarre events, but – like Lynch – he feels no need to ever explain himself properly and I'll be damned if I can figure it out.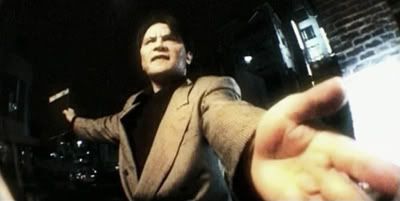 It is this allusion to making sense that separates this from Lynch's work which often begs for you to come to your own conclusion rather than the directors, and thus this inherent lack of an explanation makes so much of it come across as little more than weird for the sake of being weird, lacking the hilarity of many of the Japanese' offerings as well as the profound revelation of the greater artistic visions. This confusing message simply gets lost in all the overly long and repetitive sequences of nonsensical points and somehow it's main strength as a film (and not a societal reflection or argument) falls back onto the rather basic plot line, which without all the gory fun makes this hour long oddball an inherently difficult one to recommend.